Etape English | Dec '07, Jan '08, end of the world
Around the Fitz Roy
Hachille is making lots of efforts to bring us everywhere according to our wishes but sometimes for going close to the beauties of the nature, it is only our legs which can do it. A few weeks ago, we met a couple from Holland, Karin & Coen (they're enjoying life travelling since more than 5 years now) and also their canadian friend, Martin. We met them in Puerto Madryn. Because we have some affinities, we decided to trek together around the Fitz Roy.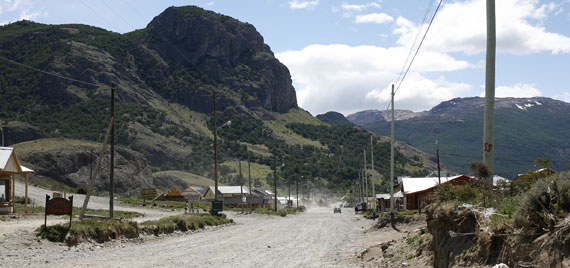 To go there, we reached the city El Calafate to El Chalten. The village, in the middle of the Andes, has been discovered in 1903 by a danish guy and is located into the National glaciar park. There are less than 200 inhabitants but four times more enthusiasts from all over the world for climbing and trekking here! This place is really amazing. Surrounding by granits'towers and many summits which one is the Fitz Roy.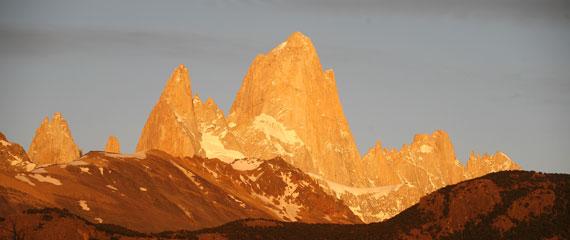 It is 3406 metres as its highest point or the cerro Torre (3102m). These tops are not really the highest of the Andes but there are really majestics, and also a big challenge for the climbers.
El Chalten is also a starting point for many hikes and a meeting point for us and our friends. When we arrive to one of the two authorized campgrounds, many parrots, predatories and condors are there.





What a show for us but also for Hachille who will not be alone during our week of hikes!
To be part of our hiking effort in video, click here!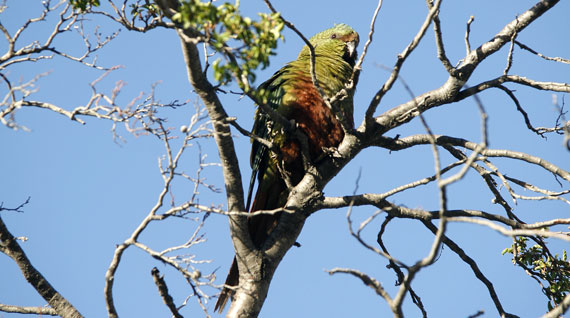 So we leave Hachille one morning for going in the moutain with an awful weather with rain, wind and later in the evening, snowand some muscles not really prepared for that!! Who's got the idea about this hike!...
Ok the first day was not the best but the others one were exceptional and so beautiful. No regret! Our main campground (The Poicenot) was close to many hikes and each time we walk to a place, after some hours of "climbing", we discover some heavens with glaciars, lakes, lagoons, moutains,…Big remembers.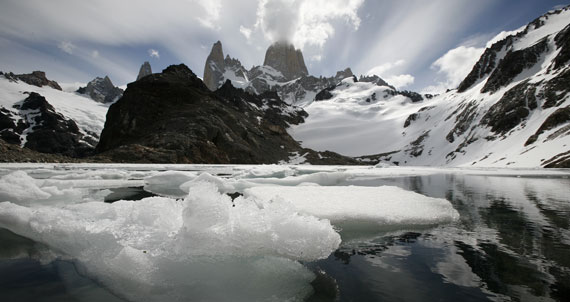 A special THANKS to Martin, the leader of our hike, very professional, availble and patient during these days! One day if you want to call him for a trek, we give to you his adress…☺
We don't say thank you to the Caracara, the big birds you can see in this area. They love to steal all the hikers' food. Next time if you see one of them stealing the food of someone, don't be just a witness but make some noise to be sure they let the food! Anyway it is just a thought like that, an idea,…if you see what we are saying…
After four days in the park, we come back for having some real food… which means a pizza! Whouah! And we leave the area for going to a special estancia, in front of The Viedma glaciar and others beauties that the nature can produce! But this is again another story…


Retreat from the end of the world
What a pleasure to be back in our truck. Hachille seems to be in a good mood. He doesn't know still now in which place we're gonna go!!!
Anyway we leave El Chalten and 200km later, we reach the Estancia Helsingfors, south west to the lago Viedma. Far from everything and everybody, Hachille had some difficulties with the ripio, holes and rivers!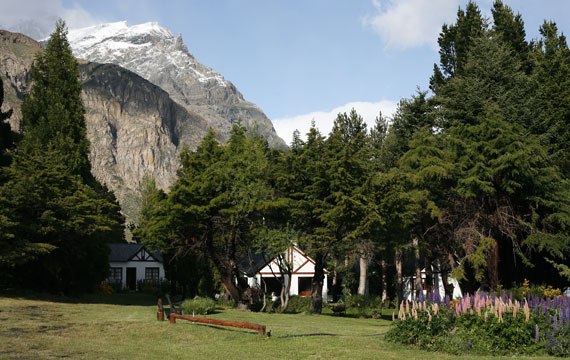 But as usual he succeded! We spend three days surrounded by moutains, lakes, sequoïas and a really strong wind.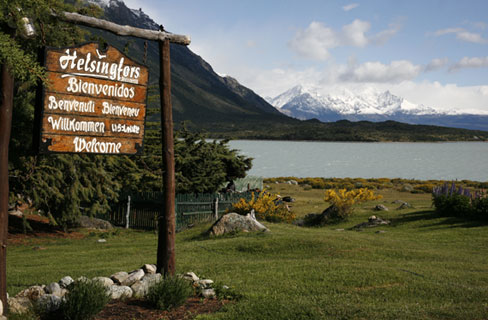 This place gives us a big impression of loneliness. We think to the scandinavian settlers who came at the beginning of the 19th century. They built a new life here, far from the russian settlement, with dreams and hopes.




Many of them knew a very hard life especially in this difficult region where the climates are really roughs!
To be there is like a retirement for us. Thanks to the owners who let us to park Hachille at the end of their garden.




And thanks so much to Diego, the steward of this place, with who we share some good moments, ride and some nice walks.
Helsingfors is an experience for the mind and for the understanding about what is really Patagonia. For sure nature is stronger than men!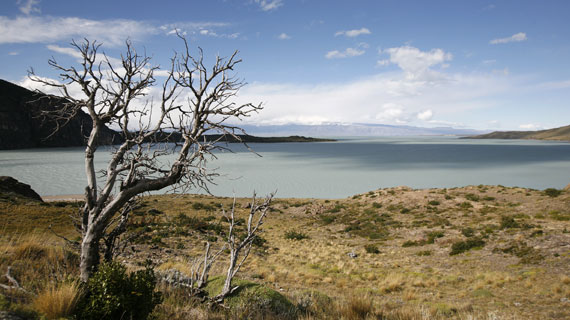 Another proof is this visit to the Perito Moreno, in the Santa Cruz Province and still inside the National Glaciar park. Close to the lago Argentino, the third biggest lake of South America and the first in Argentina with a surface for about 1560 km2, the glaciar Perito Moreno is a giant among all the glaciars of the world.
To watch this monster glacier in video, click here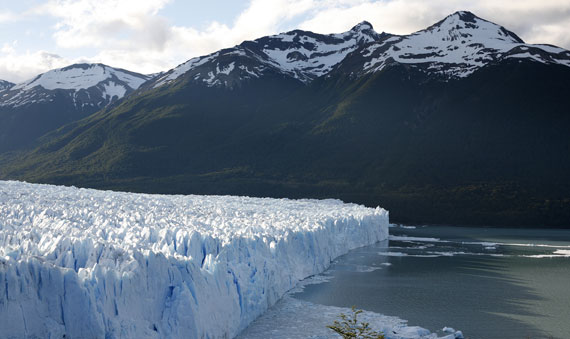 It is one which continues to move forward. One day everybody has to see that!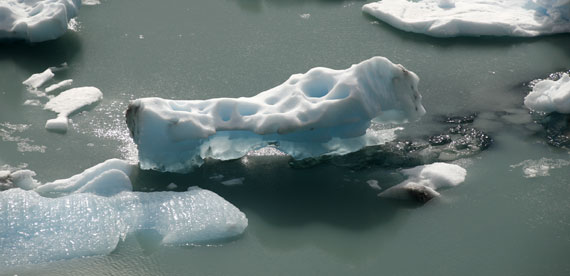 We mean if you can just shut your mouth to appreciate this beauty and listen all the pieces which everyday are falling down from the glaciar and producing some extraordinary noises.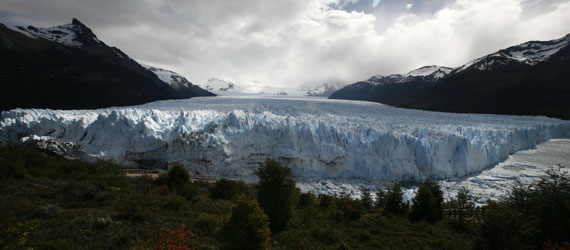 It means you have to switch off your mobile, and be able to stay hours just observing this sight! The colors have different wonderful blue. Its size is incredible! 5 km larger, 35 km longer, 50 m height, Perito Moreno is one the 48 glaciars that Chili and Argentina are sharing in Patagonia.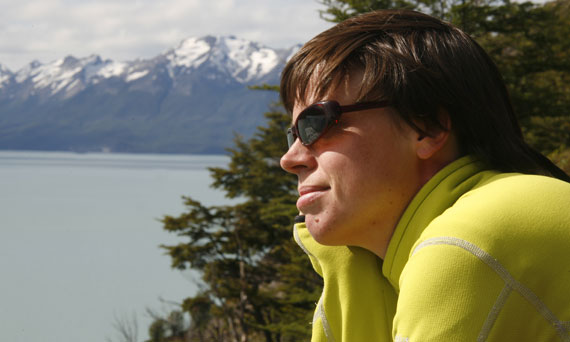 We stay two days watching this glaciar with all the blue bristled pics.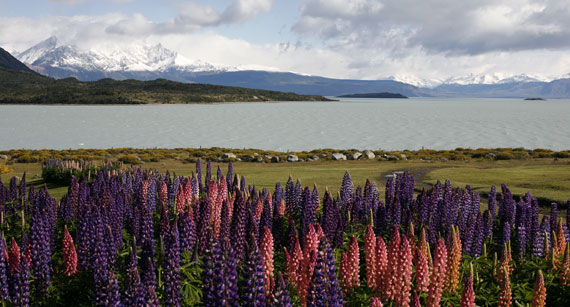 Difficult to describe all the feelings we get during these days but it is another gift that Patagonia is giving us since the beginning of this travel!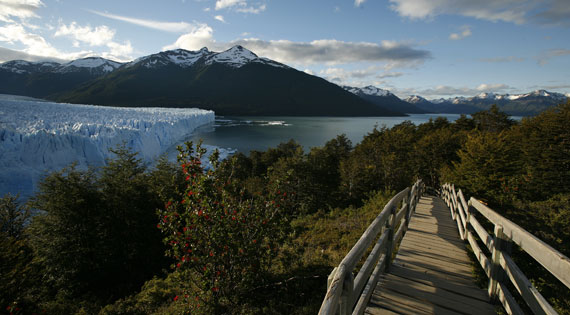 After so many emotions, we go to have a peaceful bivouac close to the lago Roca, in the middle of the forest. There is no doubt about the quality of the air. On the trees, there is lots of lichen, as a sign of no pollution.





People from here are calling this phenomenon when the lichen is really long on the trees: "Barba de viejo". 3 km far from the lago Roca, we visit some others scandinavian farms.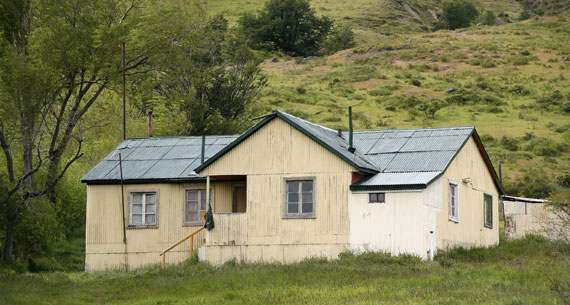 Painted houses and wood carts used before for the wool are at the back of the garden look like a special memory.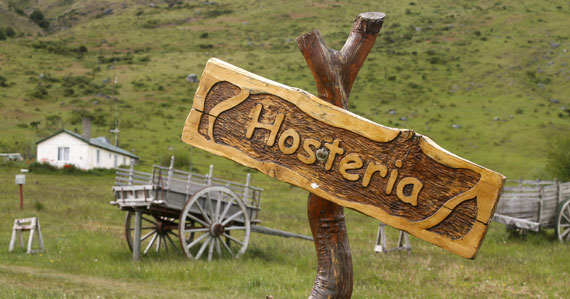 We are in december. Christmas'time is approching. The plan is to be in Ushuaïa before the end of the year. Ushuaïa is not far from the famous ruta 40 and we have to cross Chile to go there. So we don't leave Patagonia, we just go to a new country…This is a new story…


See you soon Argentina
One morning we leave El Calafate and the National Glaciar Park to reach via the ruta 40 and later the ruta 9 Puerto Natales in Chile. 280 km with 70 km of bad road performed in 2 hours. Thanks to the wind! We cross the argentinian and chilean borders without any problem.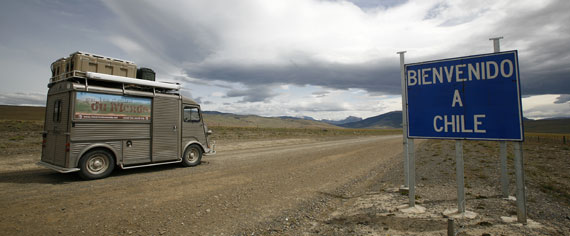 Except for our fuel tanks that we should have empty. We explain that our 40 liters of fuel are useful for our cooking. After a few minutes of surprise they understood. Ah the food! What we could do without this element! But we also think because of our fashion Citroën, the customs are easiers with us. What do you think?...
We spend some days in Puerto Natales and what a difference about the prices between Argentina and Chile!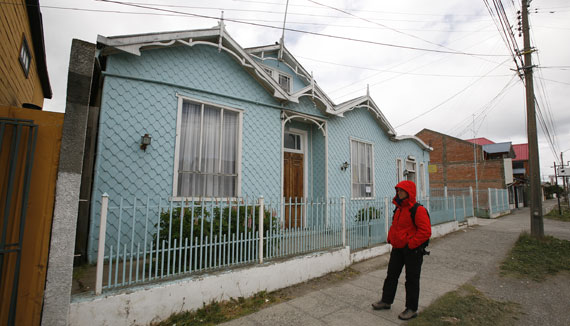 For example, one liter of gasoline in Argentina is about 0.30 euros. In Chile is almost 1 euro! Another test is for the meat. More expensive and less tender in Chile!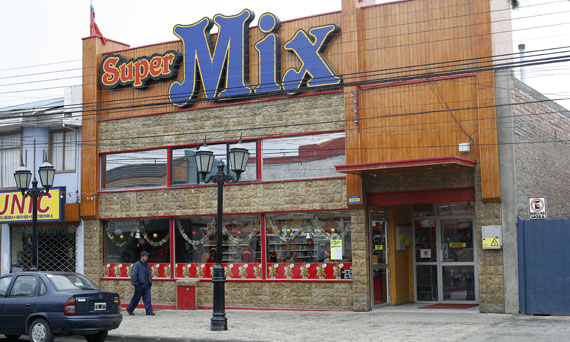 People are also a little bit more rough but organised… But let's stay positive about Chile because this country's got beautiful landscapes, beaches, mountains and lakes. Puerto Natales is also a charming small city and what we like is, on this Christmas time, we are not feeling the business atmosphere as we use to feel in Europe.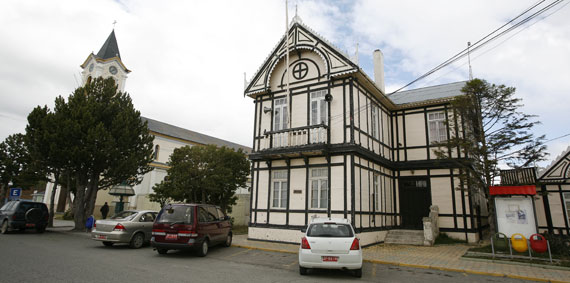 There is just a simple ambient with no so many decorations, no stress, just the happiness to be together on that time. We also guess that people kept their religious spirit and their faith more than in Europe. A fact which make the difference may be… Anyway we really enjoy this quiet atmosphere in the small camping of Puerto Natales.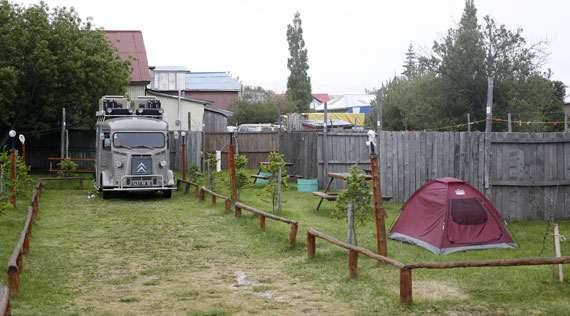 Géraldine takes the time to visit the handcraft's market where she find two wonderful Christmas muppets! Hachille's gonna welcome two new travellers for one month!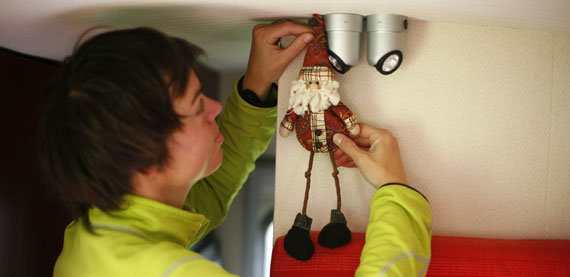 It is funny because summer is coming but the cold and windy weather is still there. We are wondering what does it mean a summer in Southern hemisphere and especially in Tierra del Fuego, the end of the world ??? Let's see. Our sponsor Shöeffel gave us so many warm clothes, we are not really worry about the cold!
By the way here in Patagonia it is forbidden to make an "arbol de la navedad" (a Christmas tree). So only a plastic tree or some wood structures can be used to realise its own Christmas tree. Interesting element.
We leave Puerto Natales for Punta Arenas, a city where you can take a small boat for the Tierra del Fuego. A city where the fiftieth windy and noisy lines have fittingly their name! Could we take a boat overthere or should we turn off more up to the north if we cannot have this boat?...Let's see for another story…



back to road book list