arrival of Hachille in Buenos aires

Don't you think our truck is got a good-looking? Of course he does! Even after seveteen days in a container. Yes we are happy to get back Hachille. Our trip can really start now!
We left France the 1st of october and since two weeks, we were waiting for him.
We spent our first night with him in front of the rio de la Plata.
To watch the french video of the arrival of Hachille, click here.


Our mind already driving in the argentinian pampa and of course in Patagonia, dreaming about whales, pingouins and beautiful beaches. But take it easy guys! We just arrived!!!!!....
We left Buenos Aires to go in Tigre, 30km far from the capital, having some rest after the rush of the city and preparing our next step to the Patagonia land.

Tigre is surrounding with water and you can have an access to the campgrounds or visiting the small city with what we call "lanchas".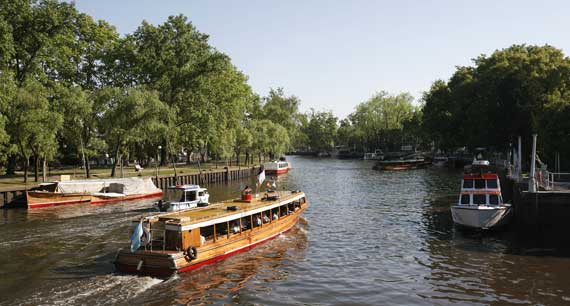 There are small wood boats very confortable and calm for enjoying the view of the city. What a surprise when we arrived and knew that we couldn't go with Hachille on a lancha. So we stayed in the only campgroung available for us: L'Hirondelle where the owners have a special photo album with all the overlanders, also speeds as we've been to quit Buenos Aires and to enjoy life in a green area…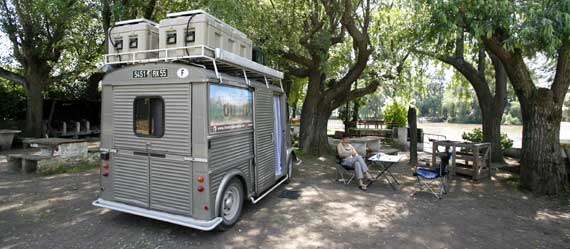 But we stayed just a few days in Tigre. Time to leave and discover further more what's going on in the rest of this big country which is Argentina. The country is five times bigger than France. From the north to the south, it is about 5000km. But we have time no?!
Before reaching Patagonia, and especially the Penisnula Valdes, we drove a little bit inside the country. A meeting with the cowboys' story is coming… Another story…
Far west
Our first village visited is San Antonio de Areco, north-west from Buenos Aires. There is a typical far west atmosphere where houses, dust and gauchos (argentinian cowboys) are numerous.
To watch a video about the pampa's roads, click here


Each year, in november, the village recounted the story of these famous gauchos.


This feast is called "el dia de la tradicion" and it is about 3000 horsemen who come from all the country to have fun together. We just arrived too early to see this show but never mind, we're gonna meet the gauchos on the road…
To watch a video about an argentinian Haras click here
300km more to the south, we try to reach a natural park which name is Ernesto Tornquist, in the Pampa Humeda.


We can also say…in the middle of nowhere! But the region, next to the Buenos Aires' province, looks like the french Camargue. Full of brooks, meadows and gauchos. Very nice and relax!
To watch a video about the Ernesto Tnquist Parc click here

The Sierra de la Ventana village looks like an european skiing resort with all its wood & stones cottages, its handcrafts shops, and its fashion restaurants. It is the place where people from Buenos Aires or Bahia Blanca come during the summer time to get some fresh air.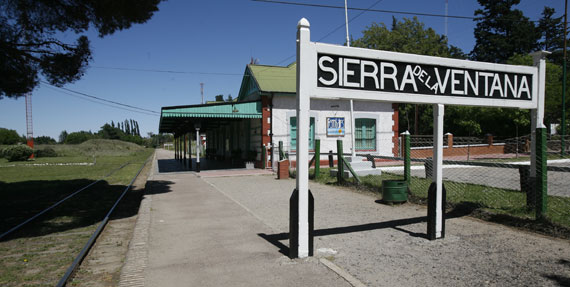 We spend a good time here, walking in the moutains, having some rest in the nature and also take the time to make all our laundry, cleaning and so on… yes sometimes we need to be back to our european habits!!!
One point: We cannot drive too long with our vehicule. Not because he looks like a pig and he doesn't want but because there is such a wind in this area and and it is also a very noisy and slow truck! After about 300km, which is the maximum for us in one day, we use to stop.
And we decide to stop to Coronel Suarez. Why does this place get special?...Let's have another story, don't you?
Let's play..but not us!
Why Coronel Suarez? Because here, there is a polo club and we wanted to have a look about this sport. What we didn't do before in the capital! It is for sure a sport saved for a special argentinian middle-class but anyway we are curious to discover it.
After a couple of minutes,we find the name of one of the biggest polo club in Argentina, La Esperanza. We open the gate, not ashamed at all about our attitude! Jose Bertola, the owner, and his family were a little bit surprise to see an old Citroën driving in all the park and searching a nice place for the night.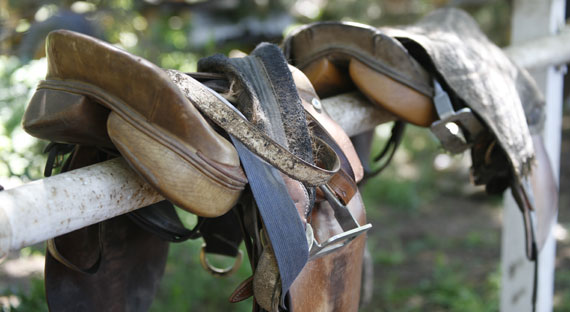 As usual, (thank you argentinian guys!), they welcome us as a member of the family. We park Hachille for two days in the estancia, enjoying with hundred of horses, polo riders, and also….some "asado". Asado means a barbecue with meat (giant…most of the time!) and it is the specific dish of this country!
We don't know yet but we're gonna have so many asados in this trip!!! When we will meet people, overlanders or local. An asado (or parilla) is the symbol of the friendship and don't be afraid to eat such big pieces of meat! It is so tender and cheap!!!! Don't have a look about proteins and be careful if you are a vegetarian! A special diet is coming for you and no possibility to escape if you want to meet local people!!!!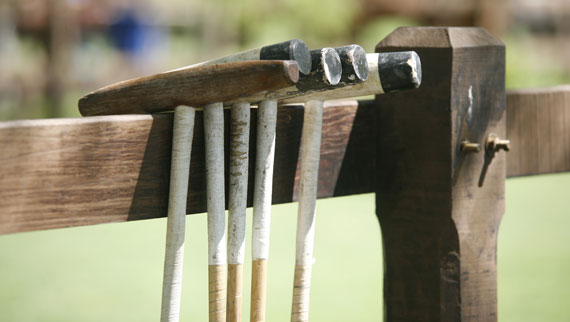 For the story about the polo and the estancia La Esperanza, José's family opened this club in 1949. From the father to the son, the polo's passion was transmitted.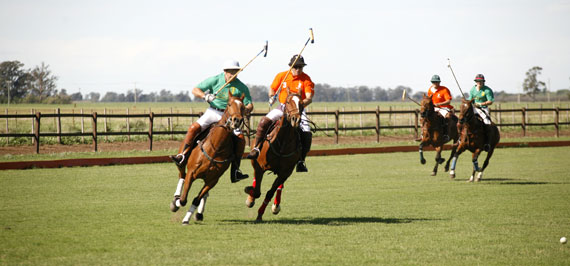 José's got two brothers, playing six months in Europe, the rest of the months in their country. Nice life no?...
Besides the traditional spirit that every member of the family's got, José was explaining to us how the polo is important in Argentina.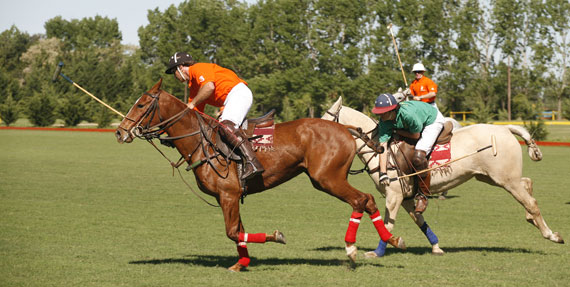 But it is not a competition even if of course every team wants to win. They use to play between friends, here or to another province, and all the plays have a very good mind with a very selected players who use to go most of the time in Europe.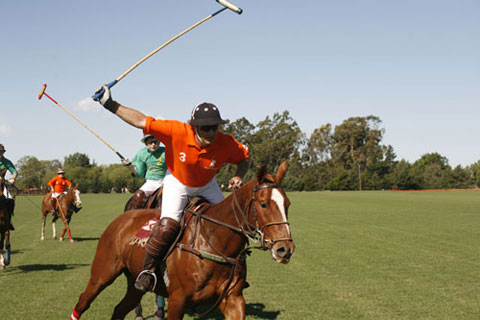 Staying with them was a real pleasure and we learn so many things about polo, this dangerous but elegant sport! Thanks to them!
We are already at the end of october and we need to reach this famous Penisnula Valdes. It means that we enter in Patagonia! This huge territory where nature, animals, and also hard climates, are dominating the human being.
We quit Coronel Suarez, driving 750 km. Wouah!!! Too much but there is nothing to see in the middle, not really a good spot where we can enjoy also. And to be honest, we are so exciting to be in Patagonia! Waiting to see or to meet the famous whales before they leave…
We reach Puerto Madryn which is the busy place to enter in the Peninsula Valdès. The dream is approching day after day…A new story is coming…